LUNCH & DINNER
The second restaurant of Mural Farmhouse is the à la carte restaurant – here our team offers relaxed enjoyment at the highest culinary level with free choice of dishes.
Whether all dishes are shared or each member of the table creates his or her own menu, only the guests decide.
In the à la carte restaurant, too, all ingredients come directly from the Mural Farmhouse roof garden or from regional partners.
The à la carte is open for lunch and dinner and is located directly next to our Fine Dine and is also connected to the Mural Farmhouse Café.
CARAMELIZED CHICORY
mit gebratener Sahne, Chili und Haselnuss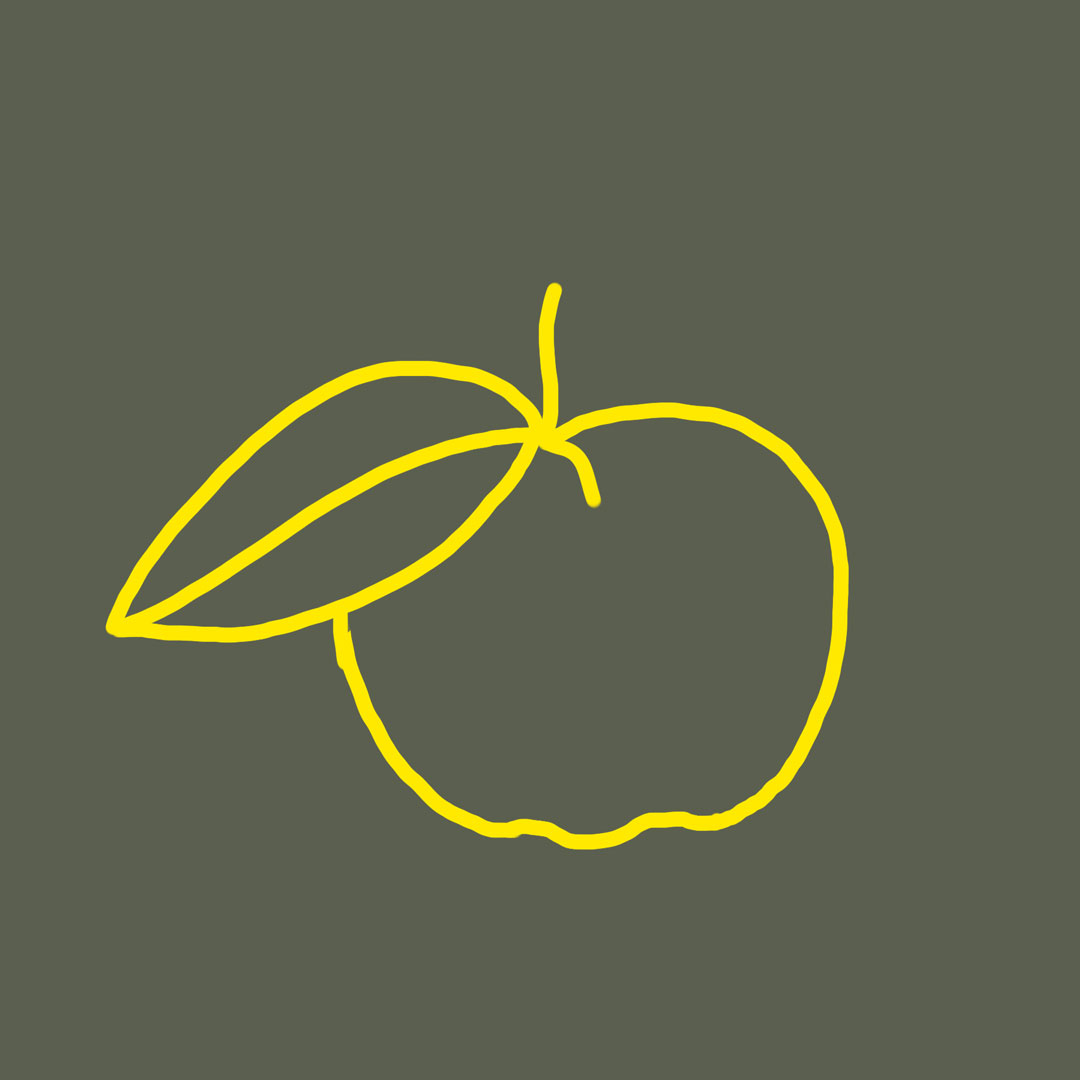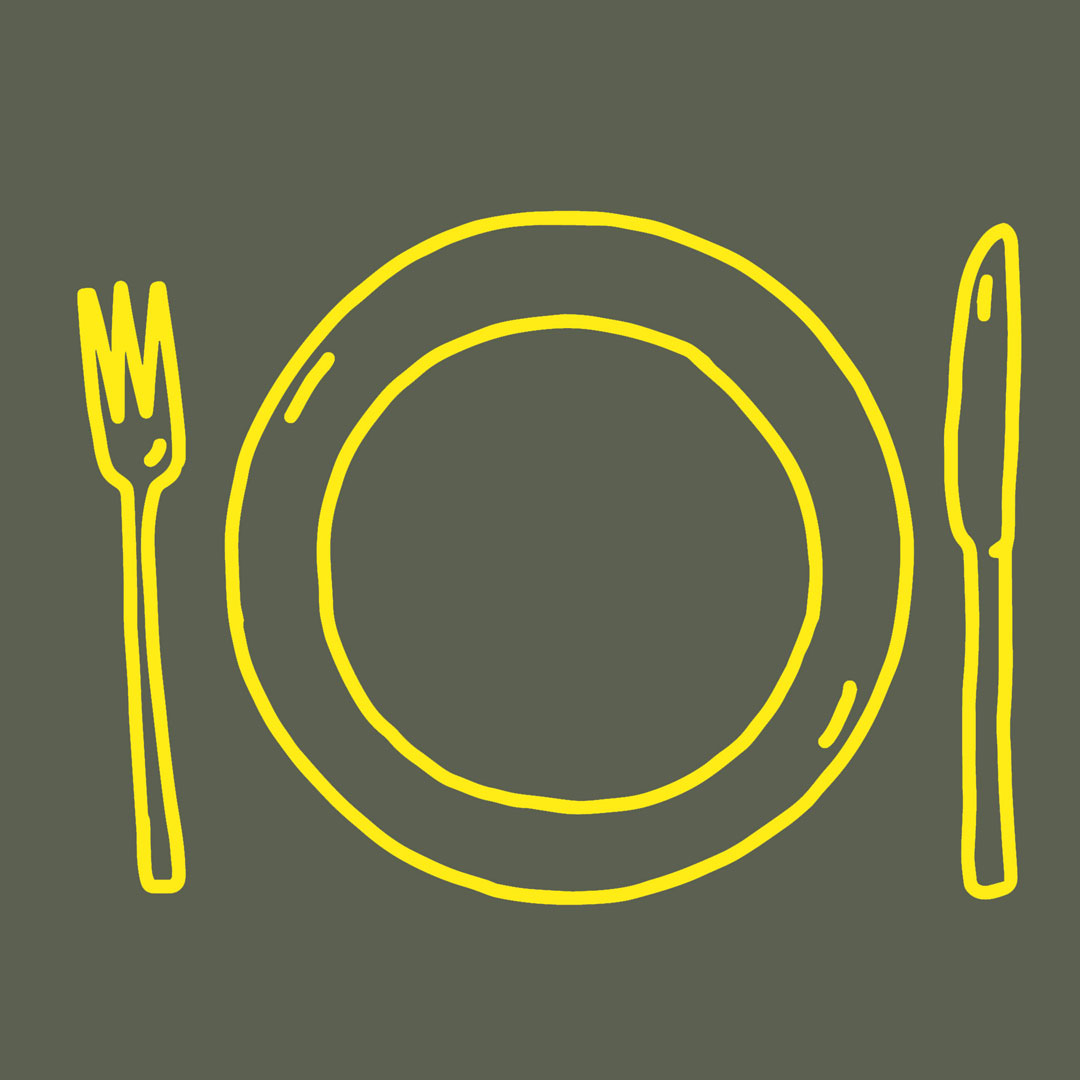 Crumpet
with smoked bacon and mushroom   
Portobello
baked with mushroom ragout, salad and hollandaise sauce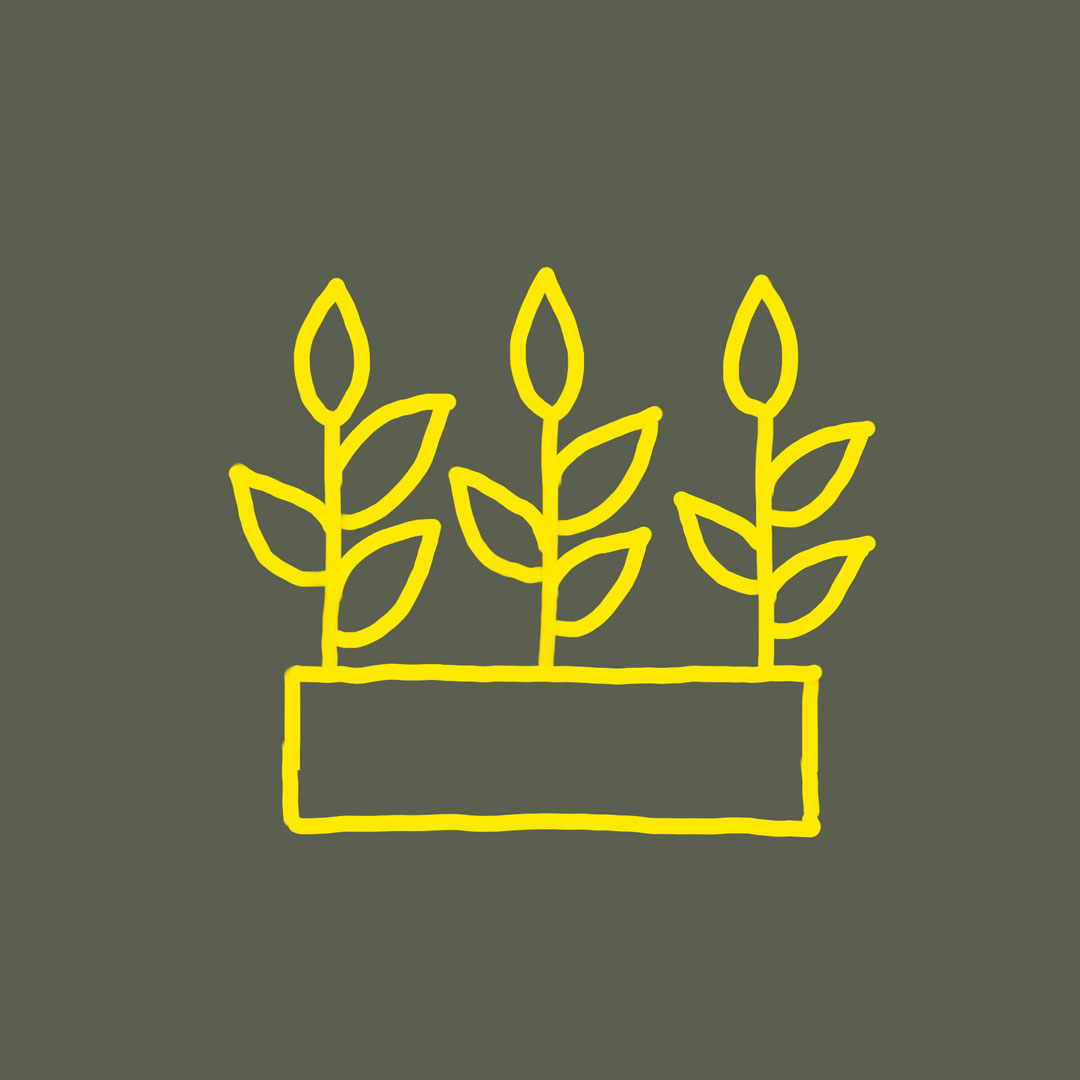 STARTERS

Caramelized chicory
with cream, chili & hazelnut
€ 14
Kale from Nikolaus Kraus
with onsen egg and cottage cheese
€ 14
Beef tartar from Stadler
with miso mayo, spring onions and coriander seeds
€ 17
Char of Schliersee sashimi
with soy, leek and green cabbage
€ 18
IN BETWEEN

Mushroom ravioli
with velouté, postelein and flower sprouts
€ 22
Fish soup
of local fish with wild caught pike perch
€12
Buchtel
stuffed with onions, herb pesto & mountain cheese sauce
€16
Pointed cabbage
served with potato cream, chips and bavarian hazelnuts
€14
MAINS
Rainbow trout from the Schliersee
with cabbage, ginger and buttered potatoes
€ 27
Lower Bavarian duck
with red cabbage, candied rowan berries and emmer risotto
€ 34
Portobello
baked with mushroom ragout, salad and hollandaise sauce
€ 21
Hand & Earth Pumpkin
with lukewarm quinoa salad and fresh herbs
€ 23 
SWEETS
Curd cheese pancake
with poppy ice cream and cranberry
€ 14
Crème Brûlée
with buckwheat chip and ice cream
€ 13
Poor Rotter
with blueberries and buttermilk ice cream
€ 9
Milk & Honey
as foam and ice cream with brioche
€ 10
Cheese
selected cheese from Waltmann with chutney and homemade fruit bread
€ 20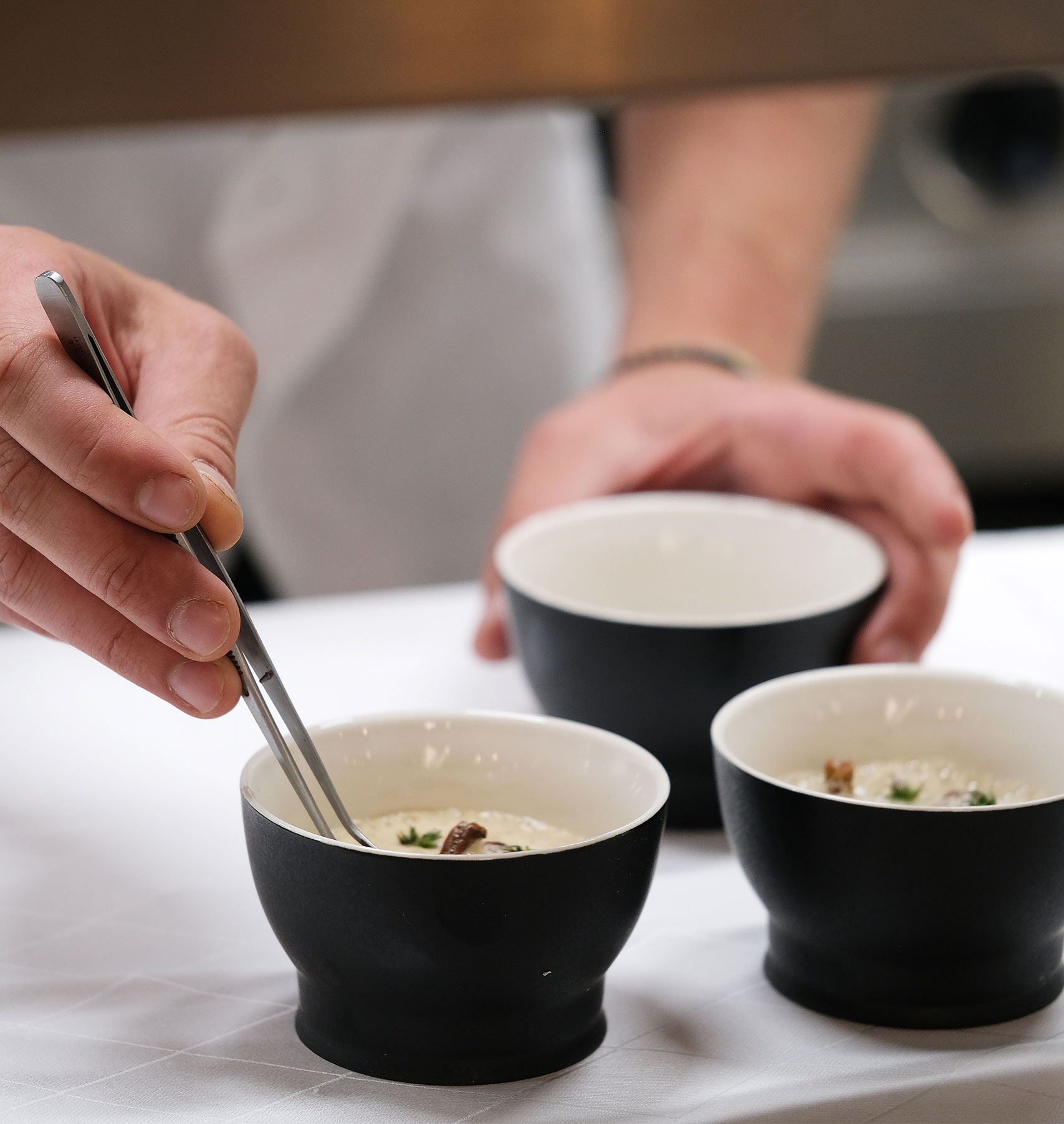 BOOK A TABLE
At Mural Farmhouse à la carte you can make reservations for lunch and dinner.
We are open in the evening from Tuesday to Sunday, lunch is served from 12 noon seven days a week.
OPENING HOURS

FINE DINE
Tuesday – Saturday
6.30 pm and 7.30 pm

À LA CARTE
Tuesday – Sunday
noon – 2.30 pm
6.30 pm – 10.30 pm

Monday additionally lunch
noon – 2.30 pm